W

a

n

t

t

o

t

u

r

n

y

o

u

r

K

N

O

W

L

E

D

G

E

i

n

t

o

 

unforgettable

E

X

P

E

R

I

E

N

C

E

S

?
Elevate your training material and presentations to land with more impact
and stronger recall, through shaping your content with laser focussed strategy.
C

o

n

t

e

n

t

A

l

c

h

e

m

y
Our strategic approach transforms routine learning, to craft unforgettable experiences that capture your audience's imagination. Explore optimisation, repurposing and expanding on existing material to forge heightened value and engagement.
R

e

m

e

m

b

e

r

,

y

o

u

'

r

e

a

S

T

O

R

Y

T

E

L

L

E

R

!
Narrative Mastery
Rediscover the art of storytelling, that timeless gift we all possess. In a modern world filled with complexity, journey back to basics and embrace the power of Narrative Mastery. Through compelling stories, we can navigate the intricate tapestry of our times with clarity and connection, weaving a path to understanding and impact.
INFO OVERLOAD 


Alvin Toffler (1970)
Our world overflows with knowledge. Everyone's shouting all at once, loudly!
And with information overload, as Alvin Toffler predicted back in the 70's, knowledge is that easy to come by today!
BE THE BEST


Stand Out from the Rest
But GOOD STORIES are harder to find. Think about how your content will stand apart from the humdrum. You're not just sharing facts. You're taking your audience on a journey.
Turn What You Know


INTO STORIES
Considering the brain's limited capacity for processing new facts, let's ensure your information is delivered as enjoyable, memorable stories that connect and make an impact!
S

T

R

A

T

E

G

I

C




C

O

N

T

E

N

T

 




S

H

A

P

I

N

G
Better RECALL
Before your message can be REPEATABLE it has to be MEMORABLE first. Ensure that  your video resonates with your audience for maximum impact. Here's what some of our clients say about our process: 
Caspar Henle
Project Manager, 10x Entrepreneur
Nico and his team are amazing to work with; They are passionate about producing high-quality content and brought a tremendous amount of commitment, skill and flexibility to our project.
I highly recommend them.
Dr Jacqui von Cziffra-Bergs
Director, Solution Focused Institute of SA
Working with Nico and his team is one of the best things I ever did. Always a creative, professional, supportive and  progressive experience that results in a beautiful product. Nico thank you for your incredible knowledge and creativity.
Brad Shorkend
Co-CEO, Still Human
Nico never fails to blow us away with his knowledge, depth of experience or delivery! His ability to guide with what works best, creating an awesome environment in which to film, and editing expertise is valuable beyond measure.
High Impact Efficiency
Our methodology to help you TALK YOUR BOOK, will streamline your content and ensure that you can generate as much as 75 000 word manuscripts on only 7 days. Here are authors who worked with us before: 
David Henderson
CEO MYeBook
I've been trying to write a book for years. In only seven days, I can tell you it has been one of the most creative processes I've ever experienced.
Joni Peddie
CEO Resilient People 
BOUNCE FORWARD™️ 
Nico helped me to get the content for my  book 'out of my head'. He helped me to sequence my material and simultaneously to think laterally, and creatively. Plus he's an amazing 'Accountability Partner', which crucial when writing a book.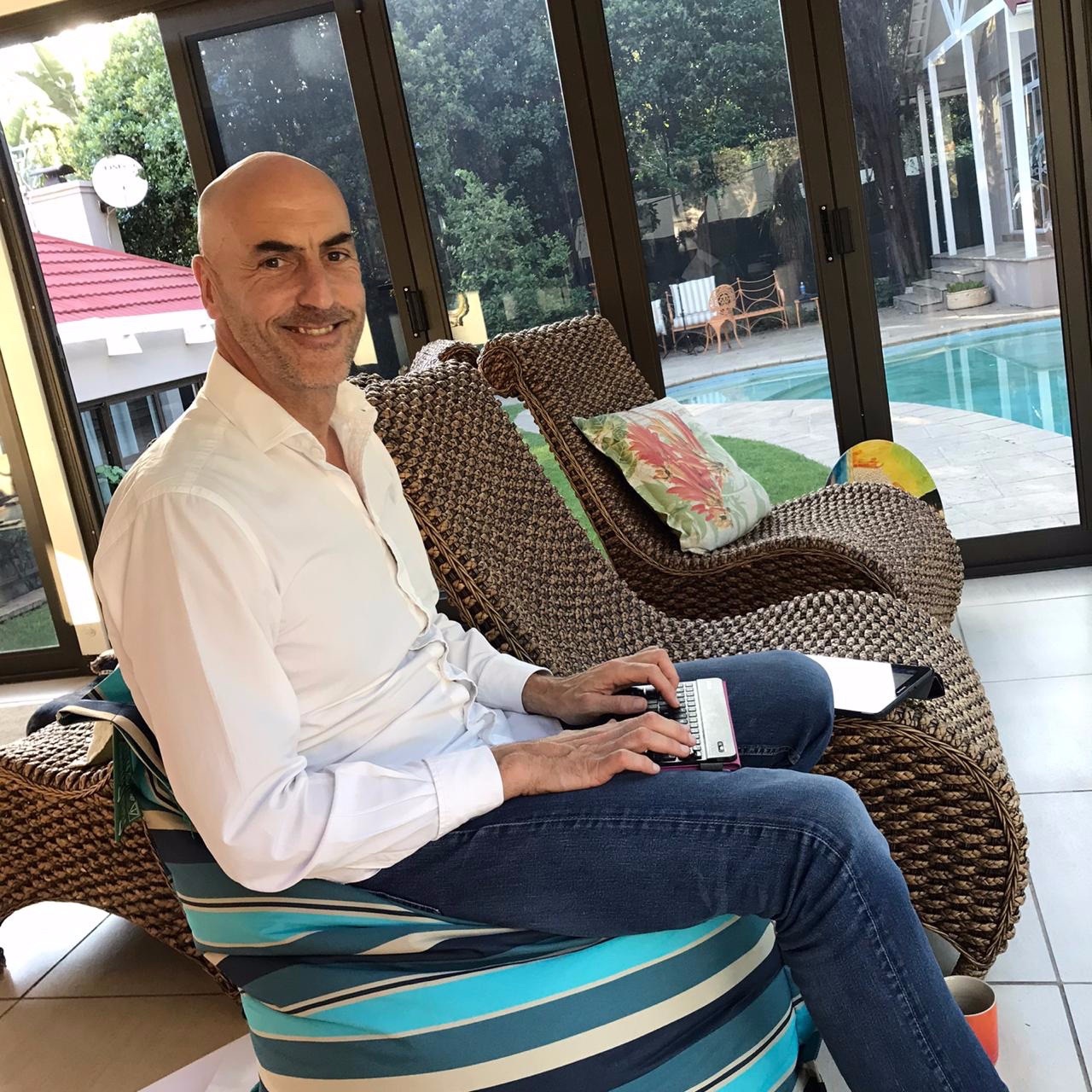 York Zucchi
Entrepreneur & Innovator
It was intense. I was absolutely blown away by what seven days of complete focus could do. I never believed my book could be written so fast!
CONTENTBLUEPRINT
The core of powerful Narrative Mastery seamlessly combines compelling learning and immersive stories to build  emotional resonance and ensure complete engagement. Here's how we can help you develop in the 6 Key Areas:
Strategy Map
Outline Material Headlines
Expand on Material & Topics
Develop Chapters & Tags
Source Materials
Develop Your Book/Publication
Ancillary/Support Content 
Profiles & Credentials
Content System
The Global Model
Techniques & Methodology
Research & Differentiators
Inbound Messaging
Soundbites & Video Clips 
Slides, Imagery  Post Materials
Lead Magnets, Lists, Hints & Tips
Collateral 
Brand Bible & Presentations
Streaming Channel Content
Social Media
Longevity
Online workshops
Funnels & Evergreen Webinars
WhatsApp Video Challenges